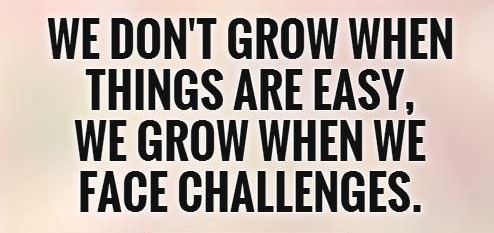 Yes, the time has come again…challenging myself in the new year! Looking through my 2020 and 2021 lists, I feel like 68 items (2020) was way too lofty and 40 (2021) was achievable…if I hadn't put off too many things for the end. So moving forward, it'll be easiest to just aim to complete the number of things that equals the age I turn that year. The categories I chose this time around were a mix of the previous 2 years. I tried to give myself more challenges in categories I haven't done so well in, and less in the ones I've "crushed" in years past. It's supposed to be a CHALLENGE right?! So, here's 41 things for the year I turn 41!
For the First Time
1. Go to a break/bash room or try axe throwing
2. Paint something at a ceramic store
3. Attend a Pride event
4. FINALLY use my weighted blanket!
5. Meet 3 more people in person that I previously only knew on the internet
6. Eat a new food
Body & Health
7. Try Intermittent Fasting
8. Take 50 rides on my Myx bike
9. Write down 3+ things I'm grateful for, daily, for at least a month
10. Get a mammogram
11. Conquer a fear
12. Complete "Unstress – 21 Days of Meditation (carried over from 2020 AND 2021)
Contribution
13. Do another Operation Breakfast or "pay it forward" while ordering
14. Send a care package or buy something off a stranger's wish list/registry
15. Use reusable grocery bags wayyyyy more
16. Write a Thank You note to a company
17. Give blood (carried over from 2021)
18. Support more local businesses (DL Community Market for one)
Creation
19. Try crocheting again
20. Create a gingerbread house or build a snowman
21. Get another tattoo (carried over from 2020 AND 2021)
22. Update my website and actually blog at least once a month
Do it Again
23. Bowl a turkey
24. Carve a pumpkin
25. Write a poem
26. Go on a picnic
Experiences
27. Watch a hot air balloon land or take off
28. Watch glass being blown (bonus if I get to try!)
29. Attend a luau
30. Do a "Goodwill Date Night" with friends
31. Surprise someone
32. Go on a whale watch (carried over from 2021)
Learning & Growing
33. Make macarons
34. Visit the National Museum of African American History and Culture
35. Bake homemade bread
36. Take a self defense class
37. Make paprikash & nokedli with mom
Travel
38. Complete races in 6 more states
39. Visit the southernmost point of the continental US
40. Go to an RV show and research
41. Hit up another theme park for a change 😛
Now I challenge you to go out and make your own list! And DON'T focus on the "but what if I fail" thoughts that are running through your mind as you think about it! The advice I gave to someone recently was this – start small with like 10 items…put a few you know you can make happen for sure, a few that will be more challenging and take some effort, and a few that might be out of reach but you want to try. It's fun, promise! If you need suggestions for your OWN bucket list, check out my other posts for 2020 and 2021.