I would be more than happy to help you get the support you need to succeed with your health, fitness, and wellness goals!
When you join a challenge group with me, I want to give you the absolute best value, support, and experience, which will in turn produce results. To ensure this, I need to gather some details! I do NOT believe in a "one-size-fits-all" approach and want to make sure to provide the best support for YOU – not just put you in group that won't ultimately help you be successful. Please take the time to help me learn more about you by filling out an Accountability & Support Application!
When it comes to choosing a support system, you should find someone that meshes well with you and that you know can support you with whatever program or plan you are doing!  So here's a small bio to see if I'd be a good fit!
I am just your average girl that has struggled with my weight and healthy choices my entire life. Thankfully I stumbled upon workouts that actually work, super foods that keep me healthy, and the support I needed to keep going, and my life was forever changed! I've lost 50 pounds and 40 inches and developed a greater sense of self to live a healthy, fit lifestyle. All while gaining confidence and learning what works best for those of us with limited time, money, and/or equipment. Now I feel it is important to pay it forward and share the knowledge I've gained with all of you!
 I have completed, or at least dabbled in, multiple programs with Super Trainers Autumn, Shaun, Joel, Jericho, Sagi, Chris, Tony, Amoila, Elise, Chalene, Idalis, Jennifer, Lacee, and Megan. I have tried a majority of the fitness and nutrition options we have to offer, because I believe in having the experience to help you do your best! I drink Shakeology with Collagen daily, and use Energize, Recover, and Hydrate, depending on what workout I'm doing. I also enjoy Beachbars from time to time.
I have been married since 2012, am a full-time educator in high school, and a fur mama to a handsome 14-year-old orange kitty. I am working toward running a race in all 50 states, recently achieving 35! I have completed nine half marathons and one full marathon, but a 10k is my favorite distance! I use the principles of the Portion Fix program in mind when planning meals. I firmly believe in an 80/20 lifestyle, but can be more strict when necessary. I have experience with following a lifestyle free of gluten, dairy, soy, corn, with very low sugar, as well as both vegan and vegetarian. I have no allergies or sensitivities at this point in time, but my body does enjoy a break from things that cause inflammation when possible.
I check in with my challengers as often as possible and run challenge/accountability groups every month! I love to help people, regardless of where they got their programs or what fitness/nutrition plan they are following. I need the motivation just as much as those that I support do 🙂
You can sign up for a account with ME as your FREE BODi Partner here!
If you are currently assigned to another BODi Partner you are no longer working with, were given a free BODi Partner when you signed up and they have not contacted you, and/or think I would be a good fit, you can switch to me as a Partner through Customer Service!  Just visit this LINK, enter my name (Cathi McMaster), email ([email protected]) and coach ID (360112) and you should be good to go!  Be sure to drop me an email to let me know we're now connected 😘
Fitness + Nutrition + Support = 

SUCCESS!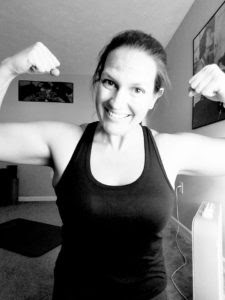 Accountability & Support Application