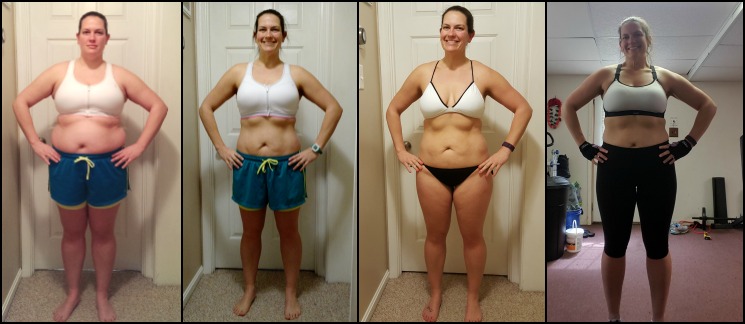 I have struggled with my weight my whole life and have fluctuated greatly, depending on what was going on and how busy I was. I've tried strict 1200-1500 calorie diets, worked out every single day with no rest, taken various "magic" pills, done Weight Watchers twice (and quit), joined a gym multiple times (and quit), and other various methods that definitely didn't work.
Beachbody has given me workout and nutrition solutions that don't make me bored and keep me motivated to reach my goals. I did the original Power90 back in 2006 and had great success.  In early 2014 I was reintroduced to the products and it was the change I needed! I became a Beachbody Coach in March of 2014 and really enjoy helping others find healthy success! I have completed, or at least dabbled in, multiple programs with Super Trainers Autumn, Shaun, Joel, Jericho, Sagi, Chris, Tony, Amoila, Elise, Chalene, Idalis, Jennifer, Lacee, and Megan. I have also now completed NINE half marathons (PR – 2:01:46) and ran my first marathon November 2017!  I was formerly a certified Country Heat Live instructor and Ultimate Portion Fix Master Coach, when those programs existed, as well.
I started my journey close to the 220 mark (though I'm not sure what my heaviest weight was since I didn't weigh myself often).  I easily achieved my first goal of 200 pounds, and eventually achieved just below 165 right after my first year, which was the lowest weight I'd been since high school (the lowest being 178 when I moved to VA in 2007). I was 145 in high school, but I feel that may be unrealistic with body changes and my age.  I have no real goal weight right now…as long as I'm happy, healthy, have enough endurance to get my through my daily/weekly activities, and can complete my running goals. I am currently working toward running a race in all 50 states!
Feel free to check out one of my first posts (MY JOURNEY) to get a little more detail on how this all started! And check out my blog to see how it continues ^_^